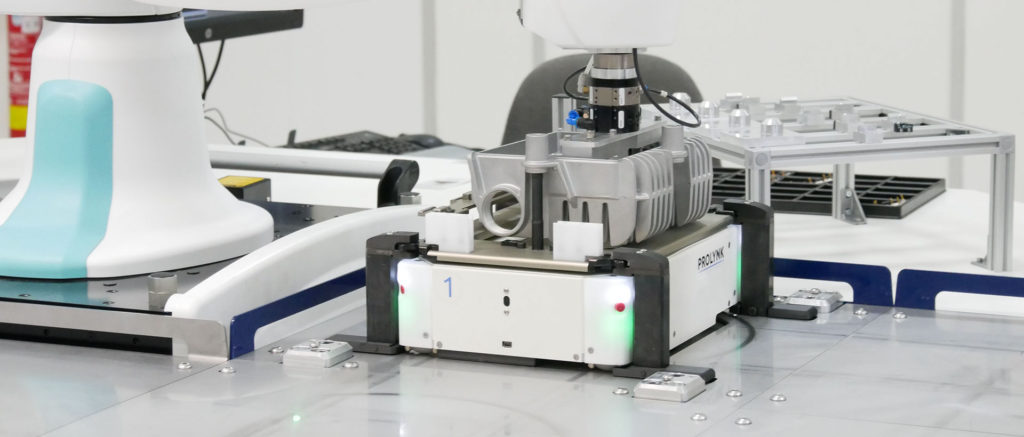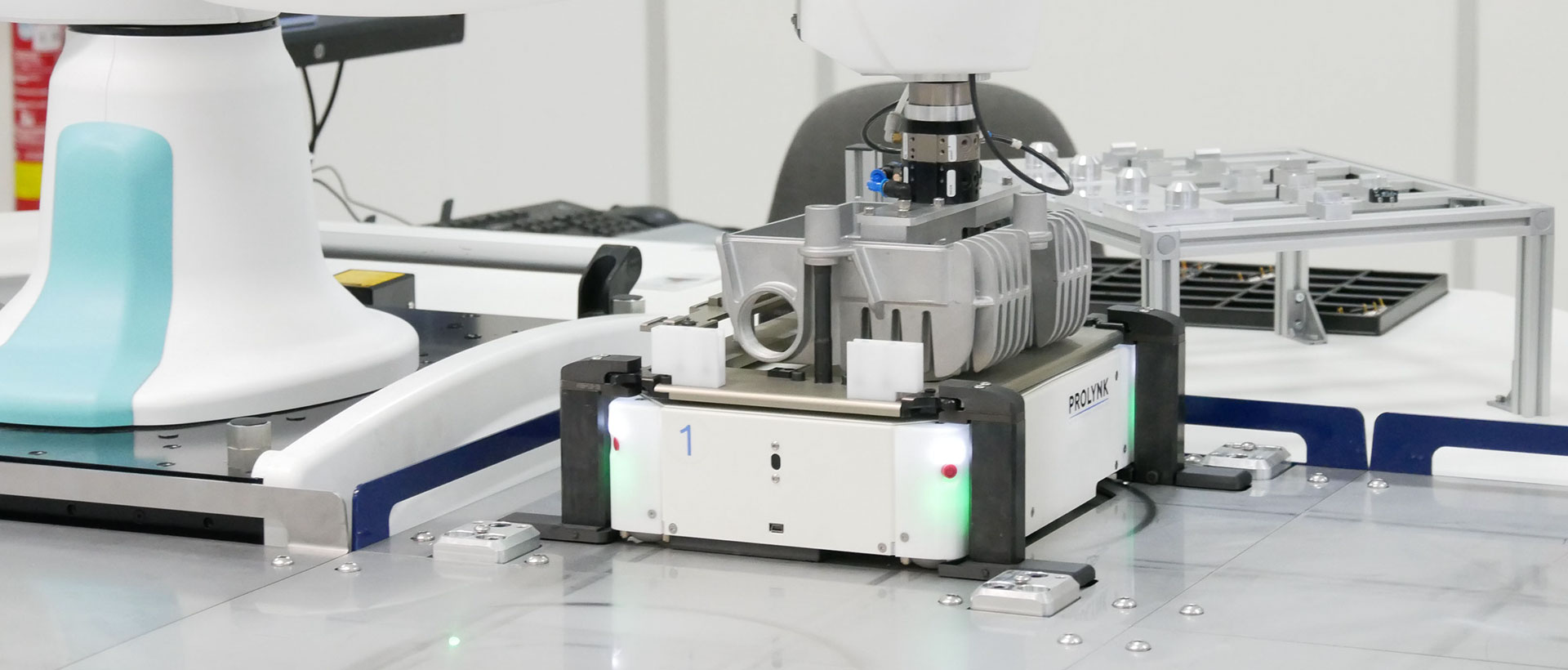 Create connected industrial tools
Prolynk adaptive platform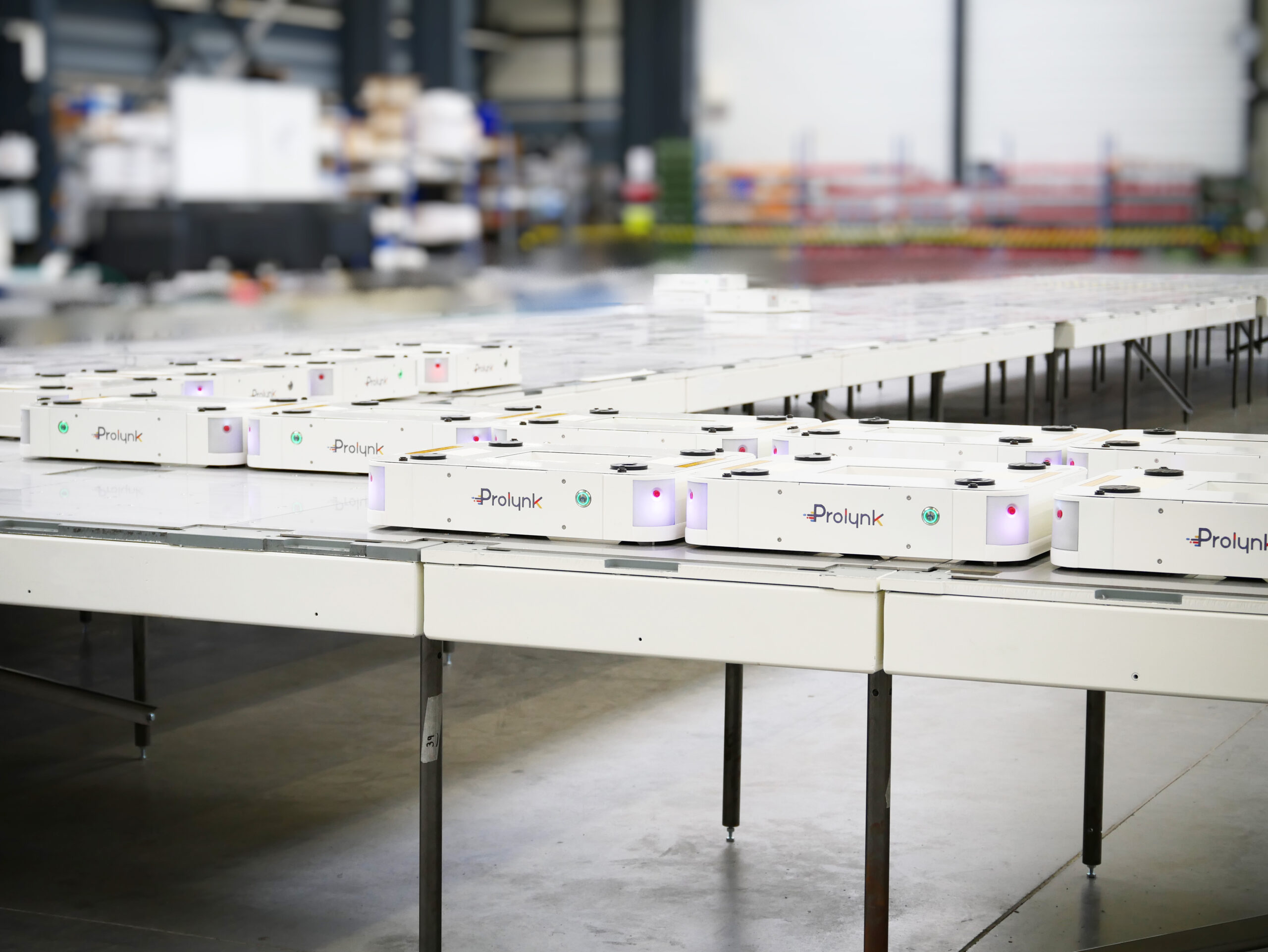 MPC range and main features
A4-MPC-5
Dim : 325x230 mm
Load capacity : 5 kg
Collaborative speed : 600 mm/sec
A4-MPC-10
Dim : 325x230 mm
Load capacity : 10 kg
Collaborative speed : 500 mm/sec
A3-MPC-15
Dim : 450x350 mm
Load capacity : 15 kg
Collaborative speed : 400 mm/sec
A3-MPC-35
Dim : 450x350 mm
Load capacity : 35 kg
Collaborative speed : 300 mm/sec
MPC benefits :
Prolynk is a standard, versatile tool that adapts to changes in your markets: shorter life cycles, industrialisation of new products, changes in manufacturing volumes.
Our solution consists of :
A custom-configurable circulation platform that is compatible with your other production tools.
One or more programmable mobile cobots (MPC).
Software to help your operators get up to speed quickly.
A fleet controller that communicates with your PLC.