Product genesis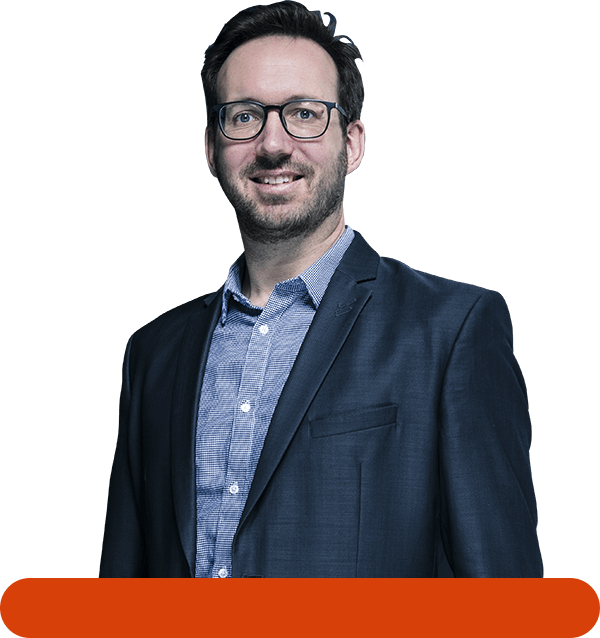 Frédéric ISSALY, Prolynk Business Unit Director
In response to…
A need to free ourselves from the mechanical constraints of sequential transfer systems in general. In response to recurring requests from our customers to modify machines in production (product evolution, increased production capacity, introduction of product diversity, etc.), we have developed a new transfer system: the matrix transfer system.
Flexible and customizable, it meets the challenge of upgrading production resources.
A flexible organisation
To ensure the industrial development of the product, we have an R&D center where we develop our own electronics, software and mechatronic design.
To meet our customers' requirements, we have both production and customer service resources at our disposal, enabling us to manage the entire product cycle, from preliminary design to maintenance.
Birth of the MPC concept and matrix platform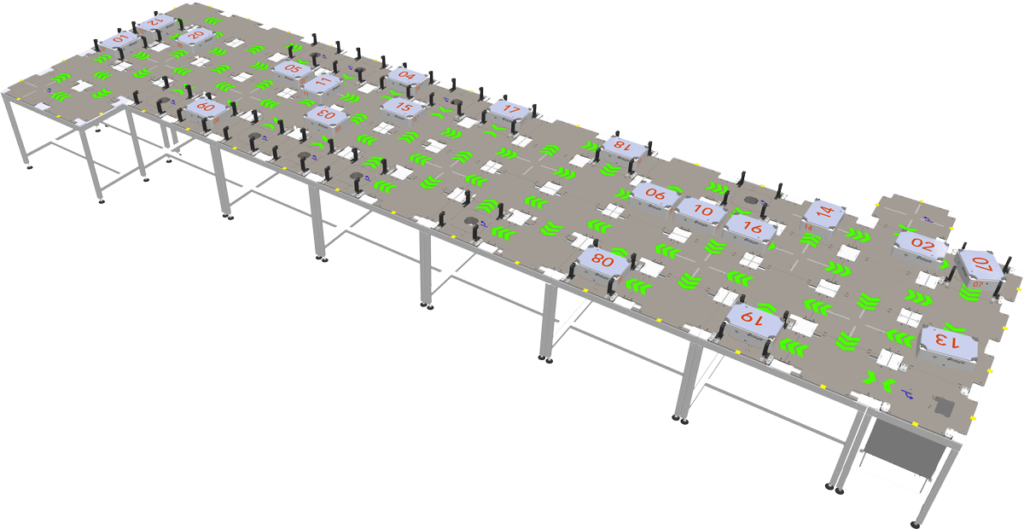 Industrial solutions for production means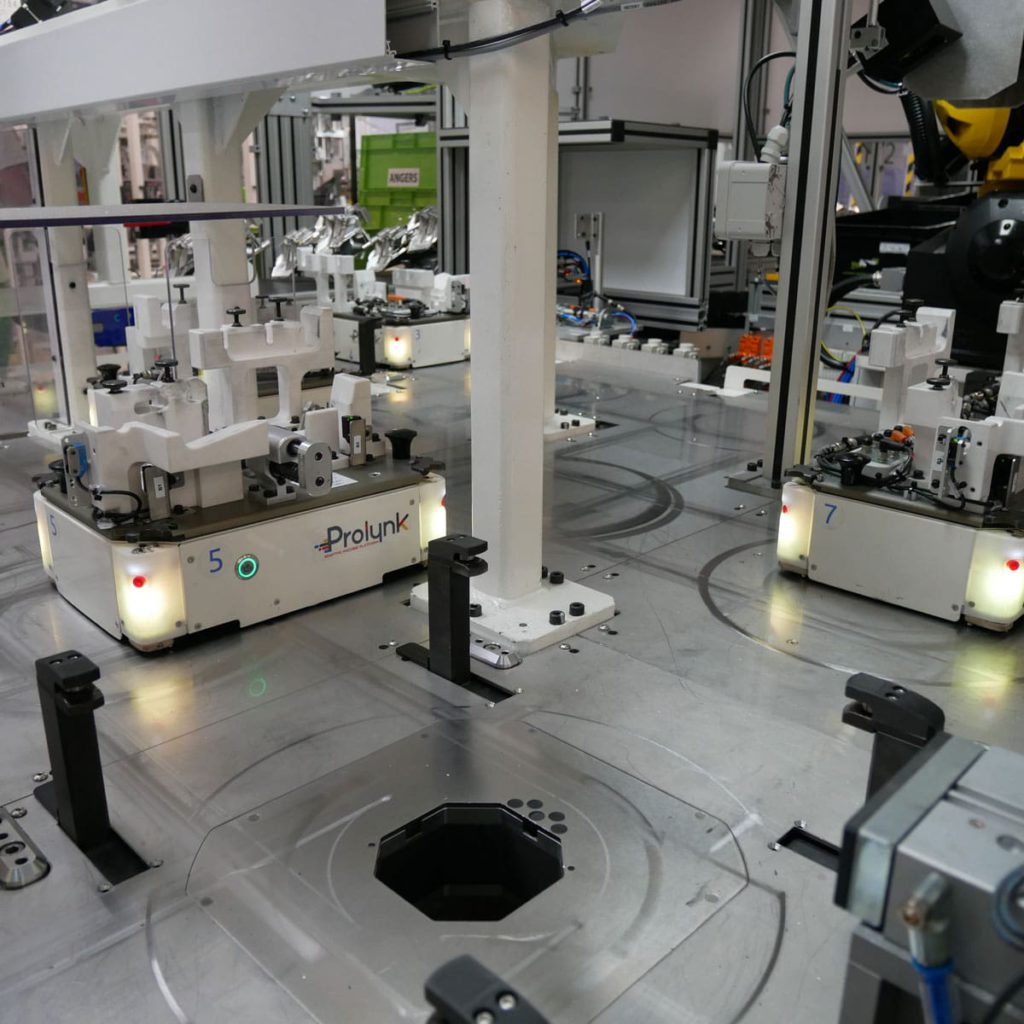 A locally-based supply chain
To secure our supplies and availability, we have decided to be completely autonomous in the design of our electronic boards, and to work with local suppliers (Made in France & Europe).
This tightened supply chain enables us to guarantee the availability of our spare parts for over 10 years.
The solution is in production under demanding environments
Building on its success in the automotive sector, the solution has been adopted by the most selective manufacturers on the market.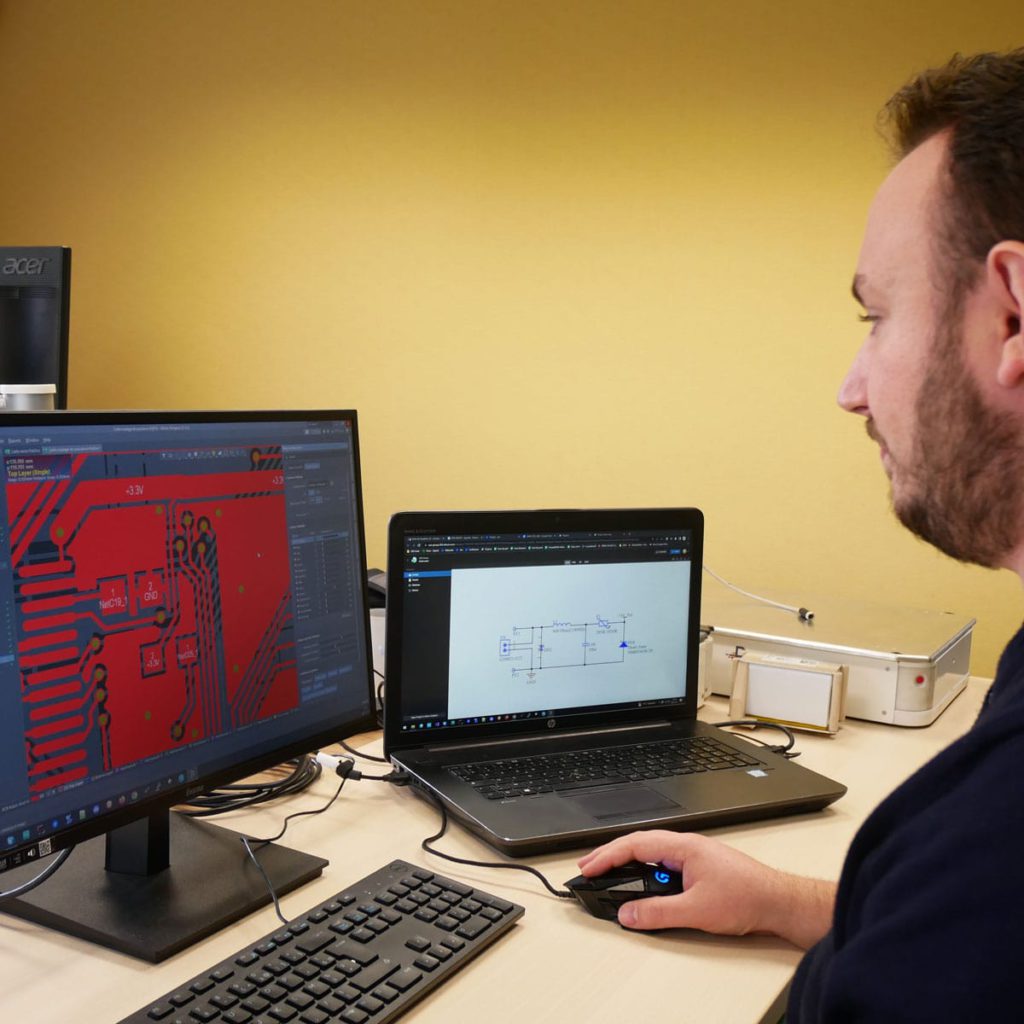 Our ambition:
Set a new industry standard
Flexible
A solution that adapts to changes in products and markets.
Scalable
The ability to invest in phases, create industrial scenarios and ensure the sustainability of investments.
Standard
Our ambition is to bring to market a new generation of production resources: adaptive machine platforms.
Reusable
New vision since the market context is driving the need for new, reusable means of production.