Over the past few years, industry in the broadest sense of the term has been facing new challenges, particularly the manufacturing industry.
The market is evolving rapidly, and it is no longer possible to work "as before". In the past, products generally had a long life cycle, with little or no evolution, and were brought to market with a finished design. Today, however, manufacturers are faced with a major challenge: to bring products to market ever faster, with shorter and shorter engineering phases, and a production launch with a product that is not yet set in stone. With a high degree of uncertainty about actual production volumes.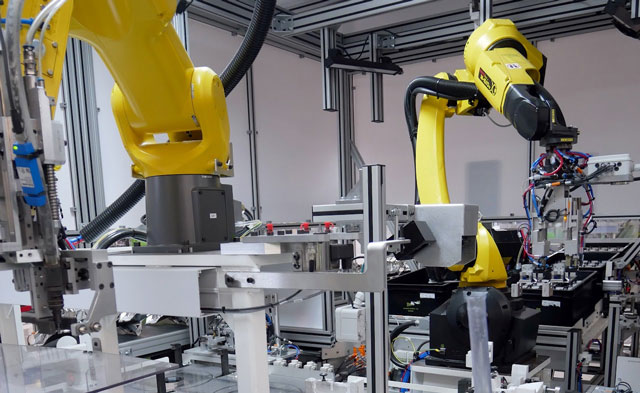 Of course, this is not the norm, but it remains a fundamental trend that has been accelerating in recent years. In today's manufacturing industry, the product life cycle is becoming a major challenge for organizations: component changes, investment capacity, process evolutions and assembly directions. In this situation, industrial risk management becomes extremely complex, and what doesn't change is the date of market launch.
Let's take a textbook example from the automotive industry. Today, electromobility is imposing an exceptional transition on the players in this industry: having to change a mature production model in just a few years, with an organization based around very stable products on a mass production model. To move towards a production model that is constantly evolving, with new technologies that are not yet fully mastered.
It's a profound paradigm shift, and not one without consequences and risks.
For all these reasons, today's industry players are looking for solutions that will enable them to resolve all these issues.
How, over the past few years, have we successfully supported our customers in this unprecedented context?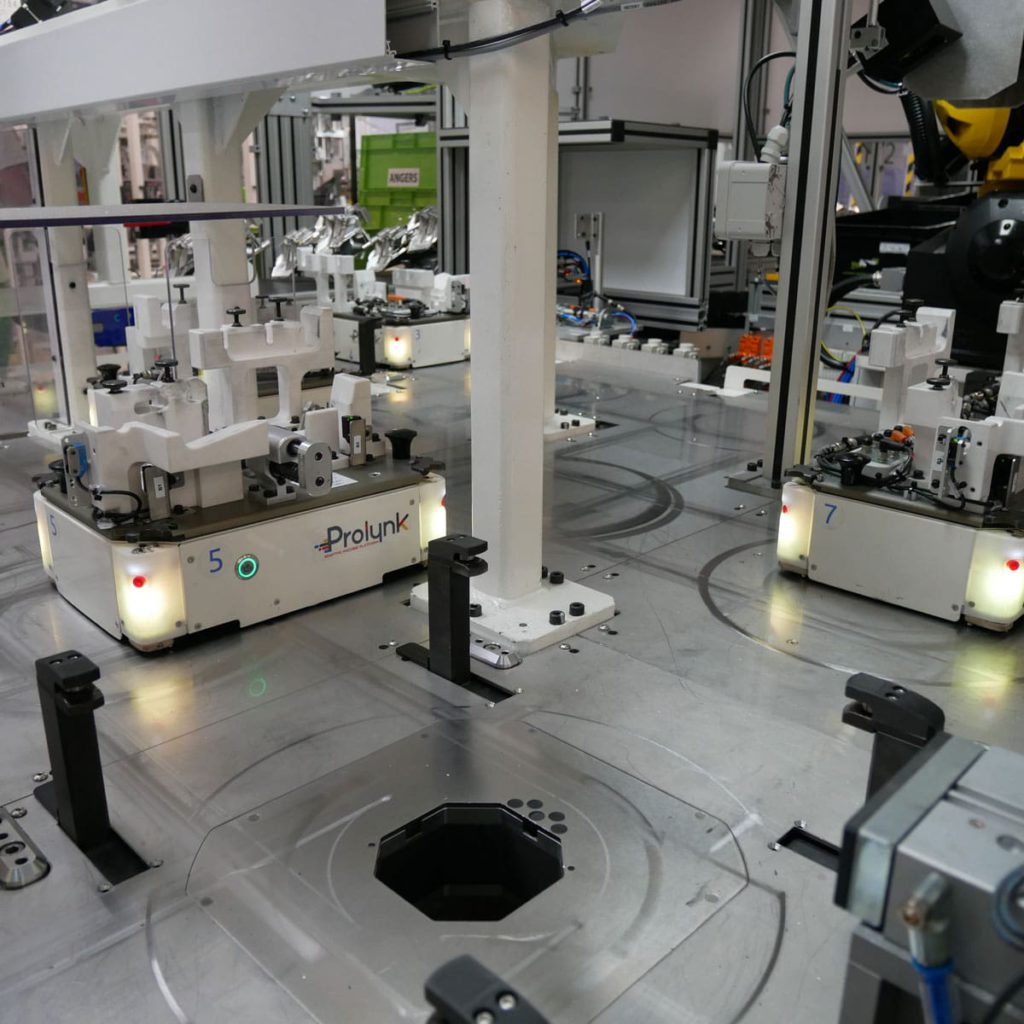 Manufacturers have long mastered their manufacturing processes, internal logistics management, automation and robotics. The majority of production lines are based on sequential product transfers, with a defined and fixed assembly direction. The constraints are simple: no flexibility, and product evolution can be a nightmare. This approach is no longer viable today.
Both manufacturers and equipment suppliers need to focus their efforts on the following points:
The various components making up the product and all the associated logistics.
The different assembly processes: manual or automatic (screwing, dispensing, welding, etc.), which can be standardized.
Assembly direction and potential changes.
Production line performance: speed, quality and traceability.
A matrix transfer solution such as PROLYNK can address all flexibility issues and eliminate all industrial risks.
In fact, by separating the product flow from the assembly process, we offer all the following advantages:
Change the direction of assembly freely and programmably: control the evolution of assembled products.
Add a new process to the production line without risk and with controlled costs.
Dynamic quality management.
Support multi-product production.
Handle product life cycles.
A collaborative solution that is risk-free for operators and eliminates numerous constraints.
All these advantages offered by a solution like PROLYNK enable us to support a genuine industrial strategy, towards production resources that are generic and constantly adaptable to new developments.
This change in strategy, which we are supporting, has many other virtues, and responds to the challenges we all face.
The effects are immediate:
Machines become reusable.
Your production lines are right-sized.
Less risk and engineering.
Low, controlled cost of ownership: less maintenance, very high availability and very low energy consumption (up to 100 times less than a conventional pallet transfer).
Our teams are available to support you and work with you towards a new industrial approach.
Antonio Sanchez / Commercial Director